Storage Herne Hill SE24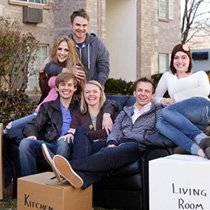 All You Need to Know About SE24 Man with Van Herne Hill Storage Solutions


With SE24 removals, you can rest assured that all kinds of storage solutions come with a wide array of options. Whether you need your possessions stored for a few days or for a longer period, our Herne Hill storage services provide the exact solution for what you are looking for. Our storage facility is open 24/7 and accessible to everyone. We also offer secure storage at highly competitive pricing.

Commercial customers who require extra space to store their business goods can use our warehouse storage. Here they will find ample space where they can keep their goods safely and securely. Furthermore, these premises are monitored using modern CCTV systems and security staff on site throughout the day that allows us to provide a high-level of protection for your goods.

Whether you're looking for temporary or long-term storage in Herne Hill, SE24 removal company offers great facilities with something for everyone. We have extensive experience in providing both moving and storage services, so you can have peace of mind that your possessions are safe in our care.

We understand that before taking the decision to store your possessions, you'll want full details about costs, terms of service and availability. Therefore we suggest customers contact us directly on

or through our website so that our experienced staff can discuss the best options available to them matching their exact requirements.

Long-term storage usually involves paying an agreed monthly rate and would depend on a Client Agreement being signed between both parties. For short-term clients, payment will be requested upon delivery and collection of goods. However, we may also require advance payment when goods are received into the warehouse such as when storing cars or larger items such as boats etc.. If a client is unsure how long they need their items stored we offer flexible terms so there's no worry about incurring charges if you stay longer than expected.

At SE24 we never forget that your goods have value; both monetary and sentimental and we treat it with absolute care and respect from start to finish. We never allow uninvited guest access to the premises unless requested by clients themselves who may need to visit periodically.

No matter how long you choose to keep your belongings stored with us at Herne Hill branch, you can expect us to give you peace of mind every time we move them in or out of our warehouse units. So why not call now to speak with one of our representatives at SE24 Removals who will take your queries and guide you through the process of getting started with our self storage facility today!